---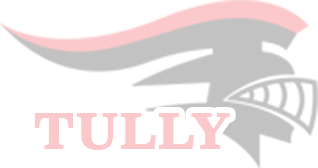 Athletic Secretary Kathie Hurn 696-6235
Athletic Director Don McClure 696-6232
E-mail dmcclure@tullyschools.org
Physical Form Information

Parent Form

Medication Order and Authorization Form
Sports physical forms are available in the HS main office or they can be downloaded from www.tullyschools.org, click on athletics tab.
FREE School Physicals
Tully Family Practice
5-7 State Street, Tully, NY
696-4635
Walk In Hours: (No appointment necessary)
July 31, 2017- 6-8pm
August 3, 2017- 6-8pm
August 7, 2017- 6-8pm
August 10, 2017- 6-8pm
Physicals to be conducted by Dr. James Edinger and Loretta Phillips, FNC-P

Your child will need a physical in order to:
Participate in a sport

Obtain working papers

Enter 7th or 10th grade

Physicals are NOT being done at the High School this year. Tully Family Practice is conducting them in their office. You can call for an appointment or use the walk in hours listed above.

Parents- Please fill out and sign front and back of all pages
- NO student will be given a physical without a completed, signed form
- NO physicals will be given at school

**If your child plans on participating in a sport and chooses to go to his/her own physician the completed physical must be on file in the HS Health Office before the first day of practice.
**If your child is entering 7th or 10th grade, please have the physical done by the first day of school, Wednesday Sept 6, 2017.

The High School main office is open from 8am-3pm Monday – Friday during the summer.
Physicals can be dropped off between these hours before sports begin, if desired.

Please be aware that Loretta Phillilps, FNP-C and Dr. Edinger may be discussing topics which include alcohol and drug use, safe sexual practices, diet and exercise and body mass index. You may accompany your child during the physical if you would like.

Questions? Call School Nurse- Mrs. Van Slyke- 315-696-6209 (Fax #- 315-679-5681)

The High School Health Office is closed during the summer months, beginning June 23th.