Athletics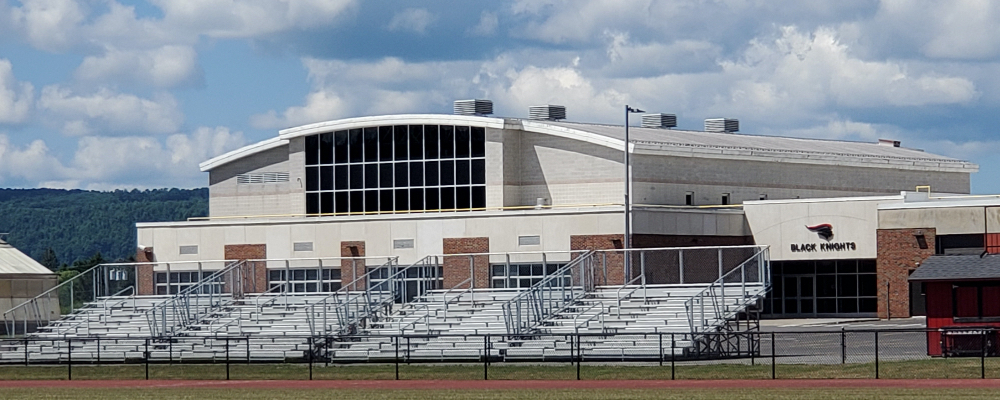 Contact
Don McClure
Athletic Director
P: (315) 696-6232

High School Office:
P: (315) 696-6235

Athletic Office:
P: (315) 696-6232



Photo Credit: syracuse.com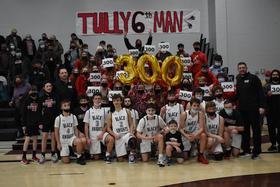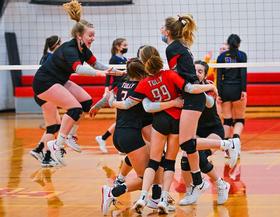 Summer Strength & Conditioning


for students entering 8th-12th grade


Register

HERE




Tully is now streaming many home games LIVE on:


www.NFHSnetwork.com


Click onto the link and subscribe to watch games LIVE!!!

SPRING SPORTS START DATES:
VARSITY SPRING Sports Dates: Monday March 21, 2022


(B/G Lacrosse, Baseball, B/G Track, Softball)



JH/Modified Spring Sports Start Dates: Monday April 18, 2022
(B/G Modified Lacrosse, Modified Baseball, Modified Softball & JH Track)
"Junior High" Sports= 7th & 8th Grade
"Modified" Sports= 7th, 8th & 9th Grade

Please register for your athletic team through Family ID- located at the top of this page!
---

INDOOR SPORTS SPECTATOR INFORMATION

1- Masks MUST be worn by all spectators during the entire athletic contest.
2- Social Distancing practices must be followed- 3' apart minimum- families may sit together.

These measures are being taken to keep the entire athletic experience as safe as possible until this pandemic is over. We greatly appreciate your cooperation!

---



The Tully Fitness Center is RE-OPENING to the Tully Community on:
MONDAY DECEMBER 6, 2021

Fitness Center Hours:
Monday- Thursday from 4:30- 6:30 PM on days that school is in session.


MASKS will be required to be worn while in the fitness center



---
**ATHLETE REGISTRATION FOR

2021-22 SPORTS

- USE FAMILY ID**




---
2021-22 Tully Winter Coaching Staff:

Boys Basketball Staff:
Head Varsity- Ryan Dando
Head JV- Don McClure
7th Grade- Charlie Locke
8th Grade- DJ Charles

Winter Cheer Coach:
Bettemae Russell

Girls Basketball Staff:
Head Varsity- Jeff Russell
Head JV- Stewart Snyder
Head JH- Bill Donald (1 7/8 grade team)



Volleyball Staff:


Head Varsity- Jeremy Cook
Head JV- Colleen Stengel
7th Grade- Sue Hardy
8th Grade- Michelle Gazdik

Indoor Track Staff:
Head Varsity Girls Coach- Michelle Rauber
Head Varsity Boys Coach- Jim Paccia

---
2021-22 NYSPHSAA Scholar Athlete Teams:


Varsity Girls Soccer
Varsity Girls Cross Country
Varsity Boys Golf
Varsity Boys Cross Country
Varsity Football
Varsity Boys Soccer
Varsity Volleyball
Varsity Girls Basketball
Varsity Boys Basketball
Varsity Girls Indoor Track
Varsity Boys Indoor Track



---

Fall 2021 Tully OHSL Patriot American League Championships
Boys Cross Country


---
Winter 2021-22 Tully OHSL Patriot American League Championships
Boys Basketball
Volleyball
Boys Indoor Track


---
2021- 22 SECTIONAL CHAMPIONSHIPS
Boys Indoor Track
Volleyball


---
TULLY ATHLETICS- STATE CHAMPIONS

(Since 2000)
2000- Boys Cross Country
2003- Boys Cross Country
2006- Boys Cross Country
2013- Girls Cross Country
2014- Girls Cross Country
2018- Girls Cross Country
---
TULLY ATHLETICS- REGIONAL CHAMPIONSHIPS

(Since 2000)
2002- Volleyball
2004- Boys Basketball- State Final 4 (State Finalist)
2011- Girls Soccer- State Final 4
2018- Boys Basketball- State Final 4
---
TULLY ATHLETICS SECTIONAL CHAMPIONSHIPS

(SINCE 2000)
Girls Cross Country- 2000, 2002, 2007, 2009, 2010, 2011, 2012, 2013, 2014 , 2015, 2018, 2019
Boys Cross Country- 2000, 2001, 2003, 2006, 2012
Girls Soccer- 2000, 2011
Boys Soccer- 2011
Golf- 2000, 2009, 2010
Volleyball- 2002, 2003, 2004, 2006, 2008, 2010, 2011, 2012, 2016, 2017
Boys Basketball- 2004, 2006, 2010, 2018
Indoor Track- 2008, 2010, 2012, 2016, 2017, 2018
Baseball- 2009
Girls Track & Field- 2000, 2001, 2012, 2013, 2014, 2015, 2016, 2017, 2018, 2019, 2021
Boys Track & Field- 2012, 2013, 2015, 2016
---
Physical Form Information

---