Athletics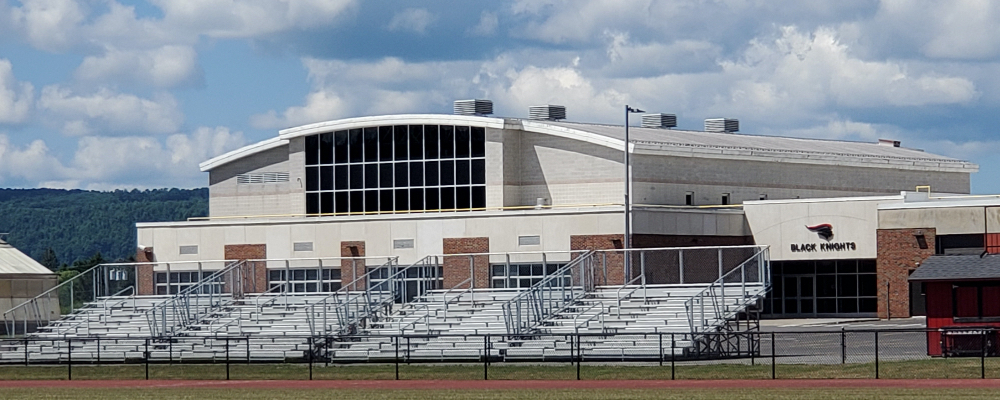 Contact
Don McClure
Athletic Director
P: (315) 696-6232

High School Office:
P: (315) 696-6235

Athletic Office:
P: (315) 696-6232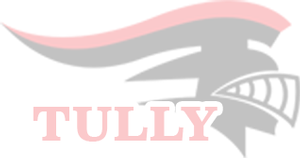 Tully is now streaming many home games LIVE on:


www.NFHSnetwork.com


Click onto the link and subscribe to watch games LIVE!!!

WINTER SPORTS START DATES:
JV/V WINTER Sports Dates: 11/15/21 to 3/5/22


(B/G Basketball, Volleyball, B/G Indoor Track, Winter Cheer, Wrestling & Ice Hockey)



JH Winter 1 Sports Dates: 10/26/21 to 12/20/21
(Boys JH Basketball & JH Volleyball)
"Junior High" Sports= 7th & 8th Grade

JH Winter 2 Sports Dates: 1/3/22 to 2/18/22


(Girls JH Basketball & JH Wrestling at FP)



Please register for your athletic team through Family ID- located at the top of this page!
---

INDOOR SPORTS SPECTATOR INFORMATION

1- Masks MUST be worn by all spectators during the entire athletic contest.
2- Social Distancing practices must be followed- 3' apart minimum- families may sit together.

These measures are being taken to keep the entire athletic experience as safe as possible until this pandemic is over. We greatly appreciate your cooperation!

---



The Tully Fitness Center is RE-OPENING to the Tully Community on:
MONDAY DECEMBER 6, 2021

Fitness Center Hours:
Monday- Thursday from 4:30- 6:30 PM on days that school is in session.


MASKS will be required to be worn while in the fitness center



---
**ATHLETE REGISTRATION FOR

2021-22 SPORTS

- USE FAMILY ID**




---
2021-22 Tully Winter Coaching Staff:

Boys Basketball Staff:
Head Varsity- Ryan Dando
Head JV- Don McClure
7th Grade- Charlie Locke
8th Grade- DJ Charles

Winter Cheer Coach:
Bettemae Russell

Girls Basketball Staff:
Head Varsity- Jeff Russell
Head JV- Stewart Snyder
Head JH- Bill Donald (1 7/8 grade team)



Volleyball Staff:


Head Varsity- Jeremy Cook
Head JV- Colleen Stengel
7th Grade- Sue Hardy
8th Grade- Michelle Gazdik

Indoor Track Staff:
Head Varsity Girls Coach- Michelle Rauber
Head Varsity Boys Coach- Jim Paccia






---
2021-22 NYSPHSAA Scholar Athlete Teams:


Varsity Girls Soccer
Varsity Girls Cross Country
Varsity Boys Golf
Varsity Boys Cross Country
Varsity Football
Varsity Boys Soccer



---

Fall 2021 Tully OHSL Patriot American League Championships
Boys Cross Country


---
2021- 22 SECTIONAL CHAMPIONSHIPS



---
TULLY ATHLETICS- STATE CHAMPIONS

(Since 2000)
2000- Boys Cross Country
2003- Boys Cross Country
2006- Boys Cross Country
2013- Girls Cross Country
2014- Girls Cross Country
2018- Girls Cross Country
---
TULLY ATHLETICS- REGIONAL CHAMPIONSHIPS

(Since 2000)
2002- Volleyball
2004- Boys Basketball- State Final 4 (State Finalist)
2011- Girls Soccer- State Final 4
2018- Boys Basketball- State Final 4
---
TULLY ATHLETICS SECTIONAL CHAMPIONSHIPS

(SINCE 2000)
Girls Cross Country- 2000, 2002, 2007, 2009, 2010, 2011, 2012, 2013, 2014 , 2015, 2018, 2019
Boys Cross Country- 2000, 2001, 2003, 2006, 2012
Girls Soccer- 2000, 2011
Boys Soccer- 2011
Golf- 2000, 2009, 2010
Volleyball- 2002, 2003, 2004, 2006, 2008, 2010, 2011, 2012, 2016, 2017
Boys Basketball- 2004, 2006, 2010, 2018
Indoor Track- 2008, 2010, 2012, 2016, 2017, 2018
Baseball- 2009
Girls Track & Field- 2000, 2001, 2012, 2013, 2014, 2015, 2016, 2017, 2018, 2019, 2021
Boys Track & Field- 2012, 2013, 2015, 2016
---
Physical Form Information

---