Transportation

CONTACT:
Steve Bailey
steve.bailey@k12.tullyschools.org
Interim Bus Dispatcher
(315) 696-6250

BUS ROUTE INFORMATION:

Any inquiries please call 315-696-6250.





Tully Bus Driver Named Bus Driver of the Year in CNY

Yvonne Bailey, a Tully bus driver, recently received an award from CNYAPT (Central New York Association of Pupil Transportation) for Bus Driver of the Year. This recognition comes after driving our boys varsity baseball team home safely in a terrible storm in which fallen power lines and trees made the drive treacherous. Bailey has worked for Tully School District for 13 years. We commend Mrs. Bailey for her service and are grateful for the care she has given and continues to give our students here at Tully!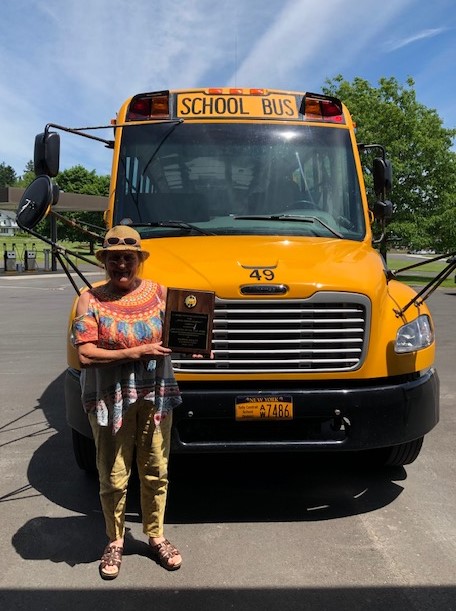 Mrs. Bailey received Bus Driver of the Year