August 22, 2014
Dear Parents and Students,
Welcome back to Tully Elementary School! We're really excited to start the new school year. We have a few new faces as well as teachers who will be working in different grades from last year. The first day of school for students will be Wednesday, September 3, 2014.
Please welcome our new faculty:
New teacher, Special Education Teacher; Mrs. Welch resigned
Miss Geery, Teaching Assistant; Mrs. Allen resigned due to retirement
Ms. Walsh, BOCES School Psychologist; a new 1/2 time position
Current faculty in new places:
Mrs. Scully-Smith - 2nd grade
Mrs. Eno and Mrs. White - 3rd grade
Mrs. Baritell and Mrs. Schaber - 4th grade
Mr. Wilson - 6th grade
Your child will come home the first week of school with many different forms/paperwork. Please carefully review and complete all paperwork. We know this can be a bit overwhelming, but request that you send them back as soon as possible. Please make sure to provide an email address. Also sign up on our website (tullyschools.org) for EdAlert to be notified of school closings and other school events. We continue to use all types of communication between home and school to keep everyone informed.
In our student handbook, we are now expecting all changes in dismissal prior to 1:30pm. Having this information provides our staff with the time and opportunity to assure your child gets to the correct location after school. Thanks in advance for your cooperation with this safety situation. We do know that emergencies happen and you may need to call.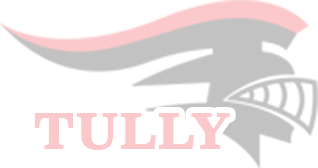 As you begin to schedule events for September, please save Thursday, September 18, 2014 for Back to School Night for parents. We'll have a parent information meeting at 5:30 in the auditorium followed by 6:00pm & 6:30pm classroom teachers' presentations to learn about the curriculum, assessments and expectations for your child's year. Please also chat with our AIS, Special Education and Special Area teachers.
We can't wait to see all of you soon. We look forward to a fabulous year!
Debora Cox, K - 6 Principal
Cristy Bobbett, K – 6 Assistant Principal & Director of Special Education