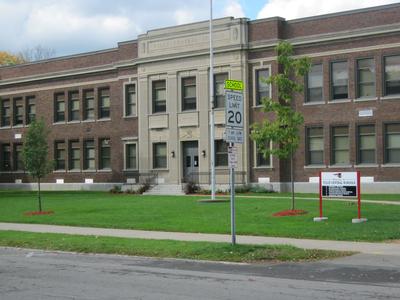 315-696-6213
Debora M. Cox Principal 696-6213 dcox@tullyschools.org

Cristy Bobbett Director of Special Education 696-6221 cbobbett@tullyschools.org
---
Tully Central Schools -- Community Survey
It is time to revise our school district's website. We welcome our community's thoughts and suggestions regarding our website as we begin the redesign process. Please take a few moments to complete this online survey. Click here to review and complete the district's survey.
Thank you!
---
Drop Off and Pick Up Procedures
We have been reviewing our Tully Elementary School drop off and pick up procedures on State Street. Beginning 10/14/14 we are asking that no cars park in our driveway or on State Street. We will begin using the entrance/exit closest to our nurse's office. We're asking that all families drop off your children close to the cross walk and then immediately continue on your way. If you'd like to walk your child to the door, please park in our school parking lot and walk into the building. We'll have additional staff outside to assist everyone in this change. We talked with all of the children who use the State Street entrance and went outside to show them the new location and procedure. Our number one goal is to keep your children safe! Please stop in with any questions.
---
We are collecting Box Tops for Education to earn money to improve our playground! Please look for the hundreds of products around your home that may have a Box Top on it! You can go to www.btfe.com for a list of all of the products. Please send the Box Tops to school labeled with your child's teacher's name.

Tully Central School District
20 State Street
Tully, NY 13159