Athletic Forms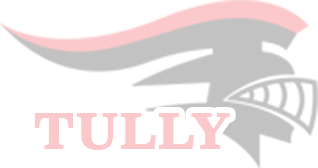 Athletic Director - Ryan Dando 315-696-6232
E-mail rdando@tullyschools.org


Sports Physicals
In the Jr. Sr. High school, as of July 1, 2018, New York State law requires a current health examination for all students entering the school district for the first time, when entering 7th, 9th, or 11th grade, when applying for working papers, or prior to participation in athletic activity. A physical is considered current within 1 year from the date completed. For sport participation, the physical date must be within 1 year from the first day of the start of the sport.

Prior to participation in each athletic season, in addition to a current physical, registration will be required on Family ID. There you will answer health related questions making notations of any health changes since the date of the last physical on file. Registration is done within 30 days from the start of each sport season.

The physical examination must be completed by a New York State licensed physician, physician assistant, or nurse practitioner. It is recommended that it be documented on the approved "Required NYSED Student Health Examination Form" for School.

NYS School Health Exam Form


School/sports physicals may be obtained with our medical director when on campus if you are unable to obtain a physical through your family physician. Specific dates will be set and a letter will be sent home regarding these dates.

*Immunizations and medical treatment are not available through school sponsored physicals.
Physicals are planning on being done at school sometime in Spring 2023 if your child has not gotten one through their primary medical provider. More details will follow when the date is set.

**If your child plans on participating in a sport and chooses to go to his/her own physician, the completed physical must be on file in the HS Health Office before the first day of practice.
**If your child is entering 7th, 9th, or 11th grade, please have the physical done by the first day of school.

The High School main office is open from 8 a.m. - 3 p.m. Monday – Friday during the summer.

Physicals can be dropped off between these hours before sports begin, if desired.

Please be aware that Dr. Klawitter may be discussing topics which include alcohol and drug use, safe sexual practices, diet, exercise, and body mass index.

Questions? Call the High School Nurse - Miss Ganzhorn @ 315-696-6241

The High School Health Office is closed during the summer months.